Neat Sweet Feet
Meet The Team!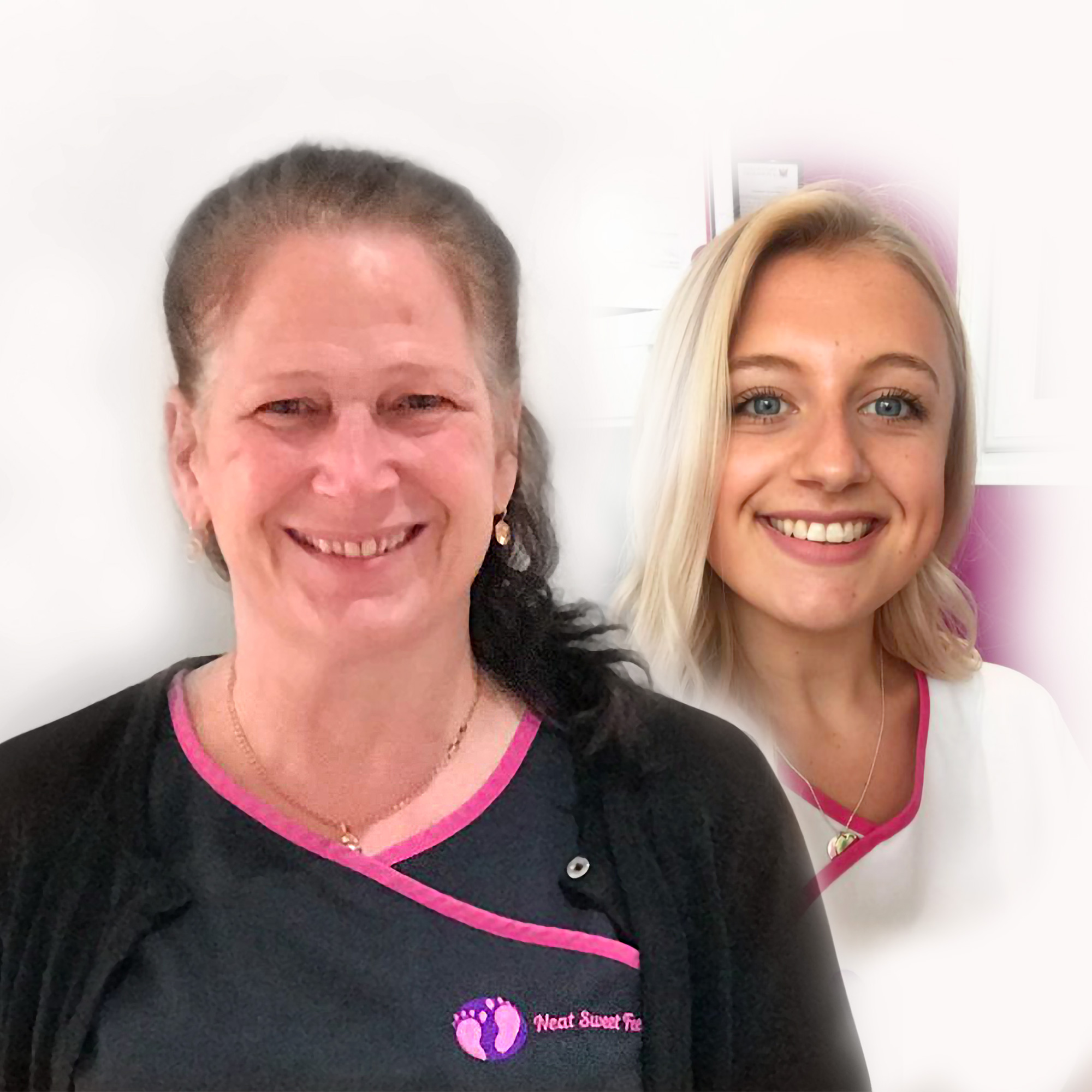 Meet The Team!
At Neat Sweet Feet, we're enormously proud of our small team and our abilities to treat our clients.
Read on to find out who's who…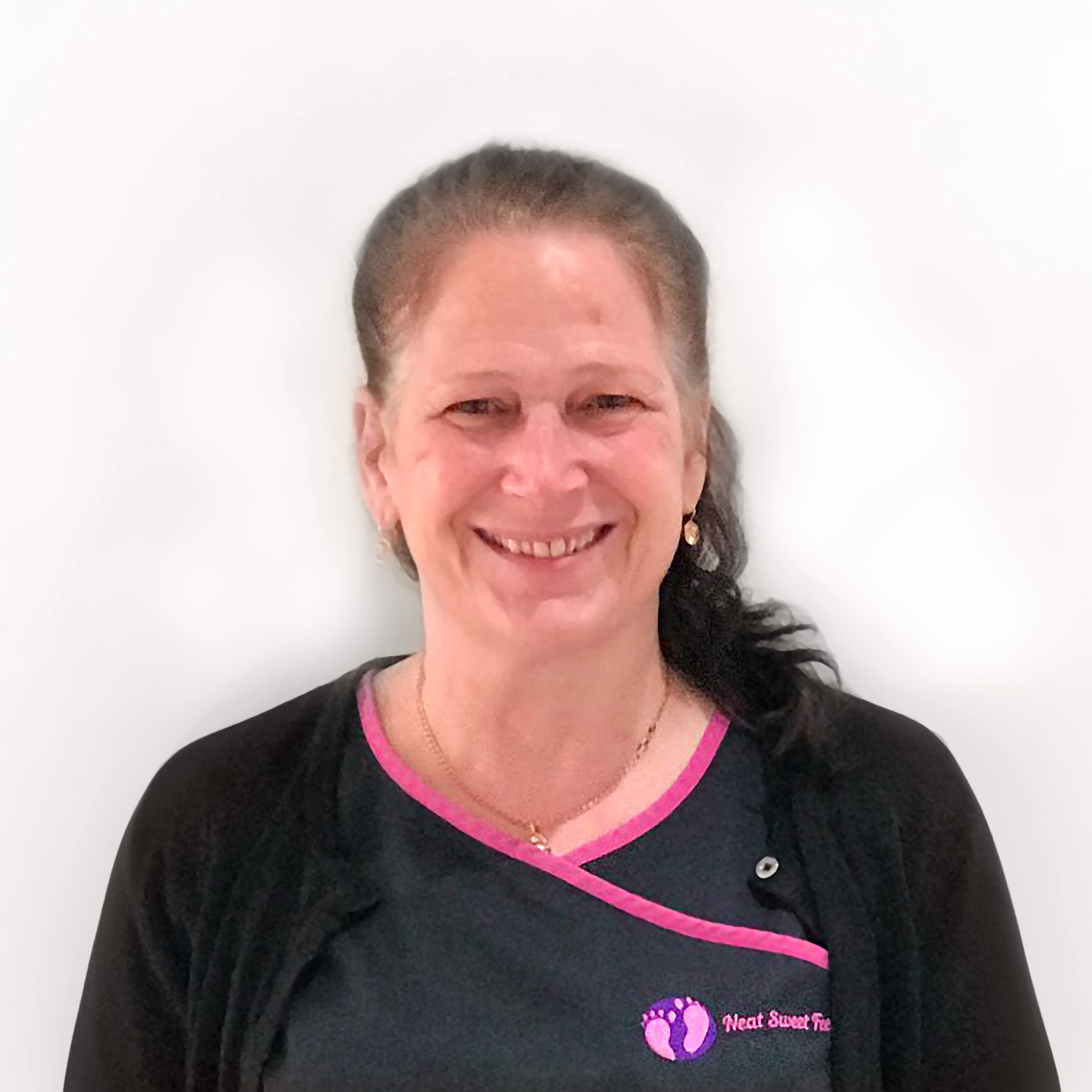 Sian
Hi, I am Sian Lee, podiatrist and senior clinician at Neat Sweet Feet.
During the quiet bits of treatment sessions, clients sometimes ask me "so, why feet then?"
My answer starts a little but further out than just feet, though!
I've always been fascinated by how the human body works. It's a complex system - there are 26 main bones and 6 joint areas in the foot alone. But, with a little care and attention, it's a system that can often heal itself. In turn, this led me into the study of podiatry.
I am a degree-qualified podiatrist, but I have also studied holistic massage and sport massage techniques: I find that these skills give me a broader toolbox with which to assess and treat a wider range of patient ailments. I love to keep up to date with what is going on in the podiatric world and often attend biomechanics schools and tech conferences, to do just that.
One of my first opportunities to put my podiatry skills into practice was a very personal one. A few years ago, my son had a problem with his legs which we were able to work on, without surgery. The result: he actually ended up representing Wales in the 100 metre sprint!
I pride myself on being open and approachable to any queries clients may have about their podiatry health. Sometimes these conversations can be quite sensitive in nature and I'll always work confidentially with that person, to get the best possible outcome, via the most effective treatment route.
Away from work I have the usual range of interests, but like nothing more than spending time with my family and friends (with an occasional glass of white!).
Get in contact today to see how my team and I can help you.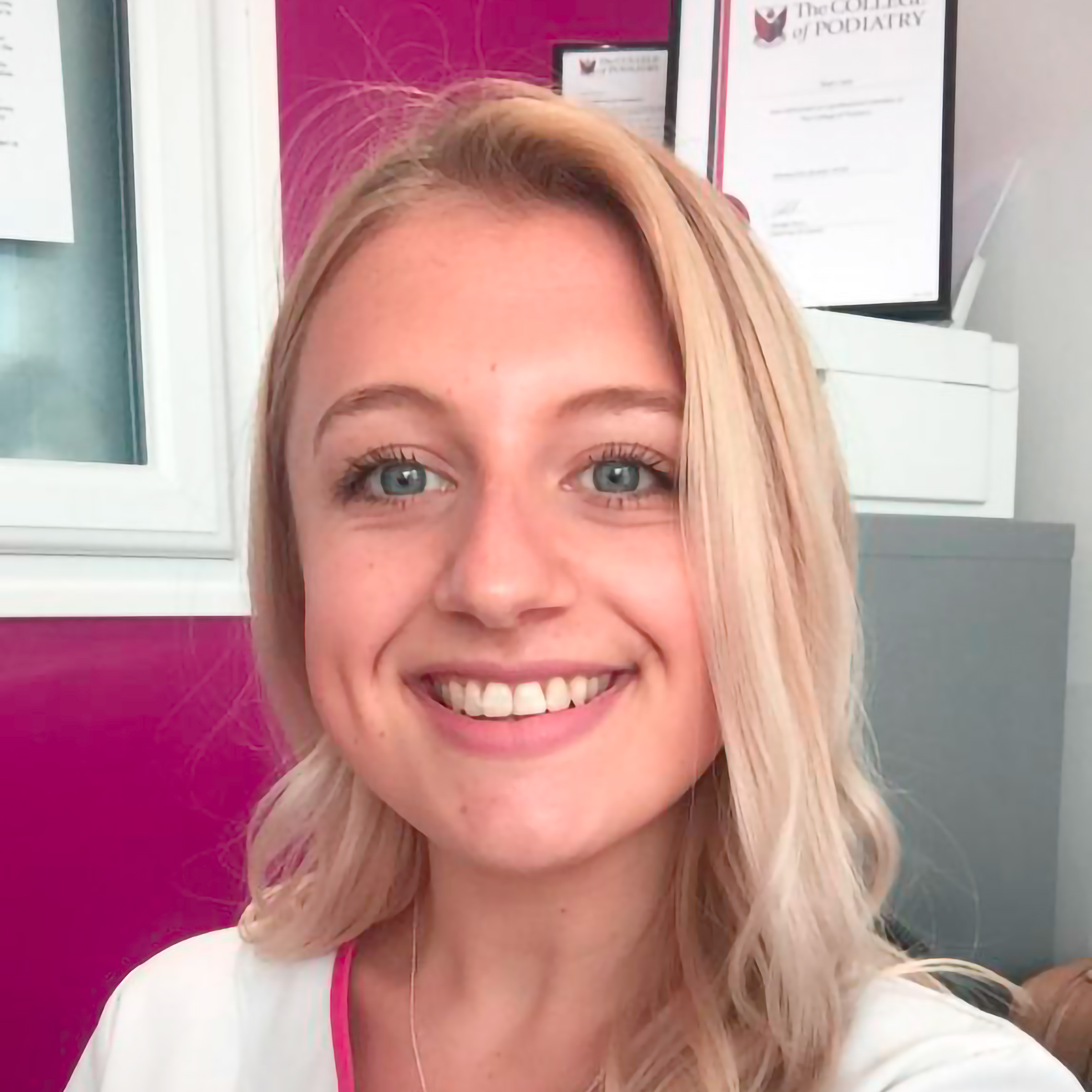 Casey
Hi, I'm Casey, Neat Sweet Feet's Clinic Manager and (newly-qualified!) K-Laser Therapist.
I have been working at Neat Sweet Feet since we first opened in 2016 and am very proud to have been here since the beginning. Watching the business grow and meeting all of our lovely patients over the years has been wonderful.
Since joining the clinic, I've completed both my Level 3 and Level 4 Business Administration Diplomas. More recently, I've undertaken more hands-on training and am now qualified to provide K-Laser therapy.
In my role as Clinic Manager I'm always the first point of contact for both new and existing clients. However, I'm very excited to have also taken on another role: as a Laser Therapist using our new K-Laser system. The new role means I'm now even more involved with certain treatments and it's wonderful to keep personally learning developing alongside the business.
Sian and I are an extremely close-knit team. We get on so well we even enjoy socialising with each other in our spare time! I'm so lucky to have a brilliant boss (but don't tell Sian that!).
Feel free to get in touch to find out more about how we can help by using our Contact Form, or by ringing us directly on (029) 2070 6797.
I look forward to helping you!