Neat Sweet Feet
Shockwave Therapy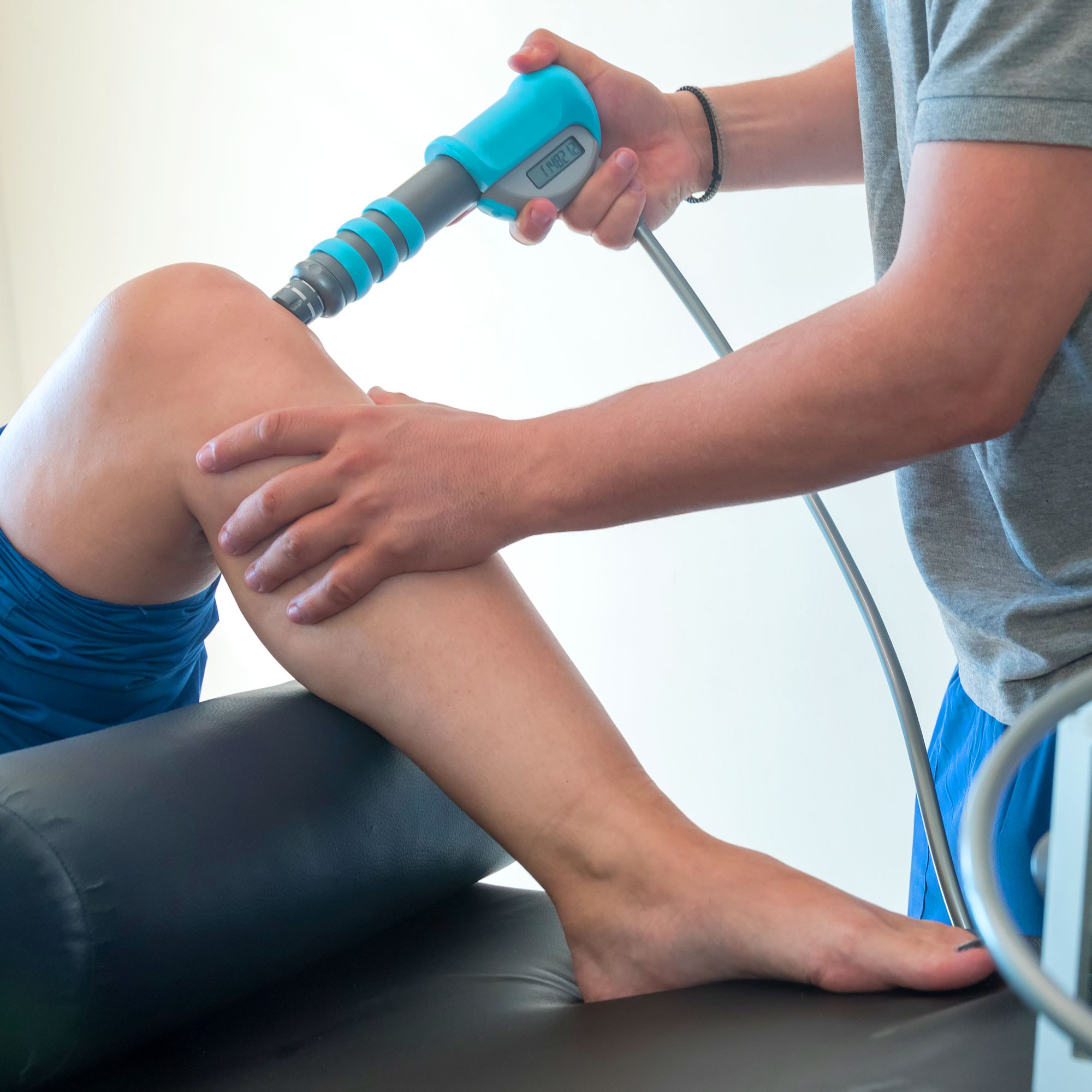 What is Shockwave Therapy?
Shockwave Therapy is a non-surgical and non-invasive treatment.
It works by delivering impulses of energy, targeted to specific damaged tissues within the abnormal tendon.
Shockwave Therapy treats a variety of conditions by applying shock waves - or Extracorporeal Shock Wave Therapy (ESWT) - to the outside of the body
Is Shockwave Therapy for me?
Contraindication considerations
In medicine, a contraindication is a condition or factor that serves as a reason to withhold a certain medical treatment due to the harm that it may cause the patient.
For Shockwave Therapy the contraindications are:
Patients taking certain medication including antiplatelets (for example, aspirin or clopidogrel) or anticoagulants (such as warfarin or rivaroxaban)
Anyone with a blood clotting disorder
Anyone under the age of 18
Anyone who has been diagnosed with bone cancer
Anyone with a cardiac pacemaker or other cardiac device
Anyone who has a local infection or a history of tendon or ligament rupture
Anyone who has had any steroid injections in the previous 12 weeks
Abdominal shockwave is not appropriate during pregnancy
What conditions can be treated with Shockwave Therapy?
Conditions we can treat using Shockwave Therapy:
Achilles Tendinopathy
Plantar Fasciitis
Patella Tendon
Hamstrings
Hip Bursitis
What to expect during Shockwave treatment:
Standard treatment procedure
The clinician will put some ultrasound gel on the area to be treated and then apply the Shockwave device to the gelled area.
The ESWT is delivered using this device. It works by delivering compressed air pulses through the ultrasound gel
Each treatment session will take approximately 20 minutes. This includes a brief conversation with the clinician explaining what to expect both during and after your treatment.
Routine Therapy Treatment Fees
Shockwave Therapy Treatment